DEMOCRACY IN ACTION
Everyday Americans driving politics and policy.
Many Americans are never given the chance to apply their unique knowledge and insight to the issues affecting their lives. At the Jefferson Center, we know the informed participation of America's diverse citizenry is essential to solving our shared challenges. That's why we're working to create unique opportunities for Americans to drive politics and initiate public action through education, group deliberation, and community action.
OUR PROJECTS
We're engaging Americans to study, deliberate, and act on the most pressing challenges facing our country. From healthcare and climate issues to broader reform of our democracy, we help Americans envision and create new futures. Click a project below to learn more.
+ Rural Climate Dialogues

Our ongoing collaboration with the Institute for Agriculture and Trade Policy engages community members and community organizations to identify local solutions to climate change and extreme weather in towns across Minnesota.
+ Student Civic Leadership


We are working with MCTC students as they develop civic leadership skills through public deliberation and civic engagement.
+ Patient Participation in Reducing Diagnostic Error


This
joint effort
with the Maxwell School of Citizenship and Public Affairs and the Society to Improve Diagnosis in Medicine will utilize patient participation to develop patient-focused strategies for reducing diagnostic error – one of the most challenging and costly patient safety issues in US healthcare today.
+ Exploring Engagement with Public Officials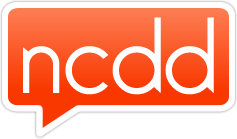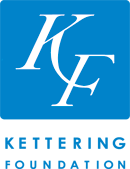 With our partners at the National Coalition for Dialogue & Deliberation and the Kettering Foundation, we're exploring how civic engagement and dialogue & deliberation practitioners connect with elected officials to improve public participation in government.

+ Minnesota Historical Society - Inclusion & Community Engagement

We're working alongside MNHS staff and the History Museum Diversity Fellows as they develop the strategic framework for the creation of the nation's first Department of Inclusion and Community Engagement at MNHS.
Read about our other projects.
CITIZENS JURIES
We believe that true democratic participation requires citizens to be informed enough to participate meaningfully in shared conversation and deliberation with their peers. That's why we use the innovative Citizens Jury method of public engagement. Citizens Juries provide the space for a diverse group to learn and discuss together, generating thoughtful recommendations on a shared problem.
Learn more about our unique methods of engagement.
DEMOCRATIC FRONTIERS
A democratic society requires more than infrequent voting. Our aim is to advance democratic participation in all areas of life. See how we can make a difference for you.
Citizens
Communities
Governments/Politicians/Policymakers
Public & Private Organizations