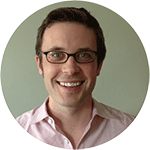 Kyle Bozentko, Executive Director — Kyle brings over a decade of civic engagement, public policy, and political organizing experience to oversee the strategic and organizational development of the Jefferson Center. He received his BA in Political Science and Religious Studies from Hamline University in Saint Paul and his Masters of Theological Studies from the Boston University School of Theology with an emphasis on sociology of religion and politics. Kyle also serves on the Board of Directors of the International Association of Public Participation USA, the Coalition on Recovery Investment, and on the MNsure Health Industry Advisory Committee.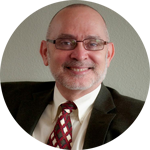 Larry Pennings, Associate Director — With more than a decade of experience designing deliberative processes, Larry optimizes our engagement strategies to help participants think critically about the information they receive in order to generate well-reasoned conclusions. He trains and supervises moderators and oversees the complex details involved in managing our engagement events. Larry also manages general operations.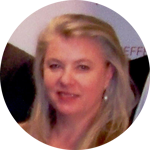 Dawn Dettinger, Project Administrator — Dawn manages the Jefferson Center's administrative functions and provides support during project planning and implementation. She grew up working in a family-run restaurant and hotel business, eventually serving as general manager. Dawn is a St. Paul native and graduate of Metropolitan State University.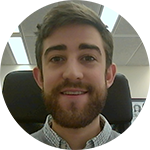 Andrew Rockway, Program Director — Andrew leads deliberative and engagement program development and implementation, coordinates communications, and manages our grant portfolio. Andrew earned his Master's of Public Policy from the University of Minnesota's Humphrey School of Public Affairs, where he focused on policy analysis and environmental policy. Andrew serves as a founding board member of Minnesota Public Radio's Generation Listen Advisory Board.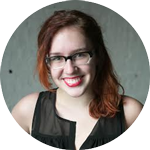 Camille Morse Nicholson, Program Coordinator — Camille supports our program and communications efforts. Camille received her Bachelor's degree in Political Science from Hamline University in Saint Paul. Her studies centered on American politics and civic participation in post-Soviet countries.
Board of Directors
Ned Crosby has devoted his career to developing new methods of citizen participation in democratic societies. He received his Ph.D. in political science from the University of Minnesota in 1973. In 1974, he founded the Jefferson Center for New Democratic Processes.
Pat Benn, retired teacher and union leader
Paul Becker, partner, Ironwood Software
Tom Eckstein (Chair), partner, Arundel Street Consulting
Judith Healey, philanthropic consultant and author
Matthew Holm, Xcel Energy Foundation
Greg Halagan, Jeffrey Slocum & Associates
Mark Ritchie, former Minnesota Secretary of State