On October 17th, we invited a diverse group of eighteen Akron residents under 35 years old to discuss why young citizens are less engaged in politics and civic life and what might be done to address this apparent disinterest.
Participants cared deeply about their community and volunteered to support issues that stoked their passions. Many, however, were unsure what role local government played in their lives. Others felt voting was a poor expression of their collective voice. "Your opinion means nothing if you don't share it in a way it can actually be received," said one participant, a 22 year old college student. The group concurred, offering steps young citizens and the City of Akron should take to better inform and engage young people.
Educate young people about local government and their community.
Hire city staff whose principal responsibility is public and youth engagement.
Expand volunteer, internship, and mentoring opportunities for students within city government and community organizations.
Host mock City Councils in area schools that focus on city issues.
Improve City of Akron's online presence.
Web interface encourages active conversation, presents a transparent budget and legislation in clear, accessible language, and highlights opportunities for direct participation.
Develop a City of Akron app that includes information about voting, updates on important city information, and reminders of community projects and events.
Create opportunities for young people to tangibly impact decision making.
Regularly host diverse youth "think tanks" with residents from around Akron to learn about issues and provide input for the City on appropriate courses of action.
Allocate a portion of the city budget for projects designed and voted on by young people (participatory budgeting).
We will continue working with the incoming Mayor, City Council, and City of Akron staff to implement these recommendations.

What brings us to Akron?
Voter turnout in local elections is dismal. Turnout among Millennials, citizens under 35, is even worse. A study from Portland State University examining Millennial turnout in Charlotte, Portland, Detroit, and St. Paul concluded "that in these cities, residents between 18‐34 years of age are close to invisible on the electoral landscape." The findings are pertinent to cities around the country, including Akron.
By their own admission, many young voters lack critical information about the relationship between local government, candidates, and the issues they care about.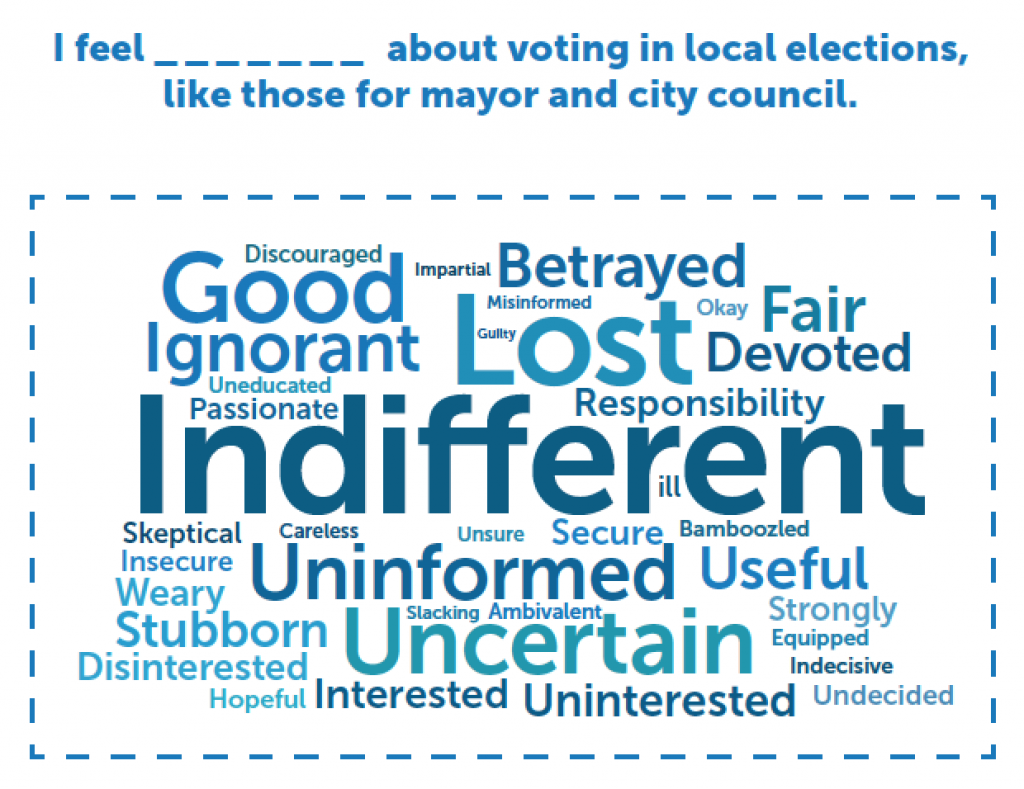 To combat this Millennial election malaise, the Jefferson Center, along with our local media and community partners, are engaging Akron residents directly to identify and fill gaps in knowledge and interest and improve Millennial civic engagement. We'll be hosting a variety of events over the next few months to assess Millennial priorities, identify information needs, connect young voters directly with candidates, and help shape the vision and engagement of Akron's next mayor.